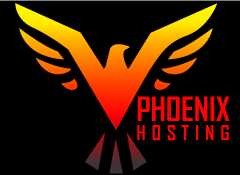 We are currently updating the software that runs our website. We should be back up later this afternoon, June 26th, 2019. Customer email and customer websites WILL NOT be affected by this maintenance. Billing functions and online support ticket submissions will be unavailable during this time period. The support department can be reached via email at support@phxhosting.net. The billing office will be available via phone - 602.553.8966 - until 5:00 PM.
This upgrade allows us to enhance the user experience of our customer portal, automates and/or streamlines the setup of several of our product offerings and strengthens the security measures we use to protect your data.
We appreciate your patience while we work on this neccessary software update. As always, thank you for choosing Phoenix Hosting to be your partner in this digital age.